The land of Gustave Courbet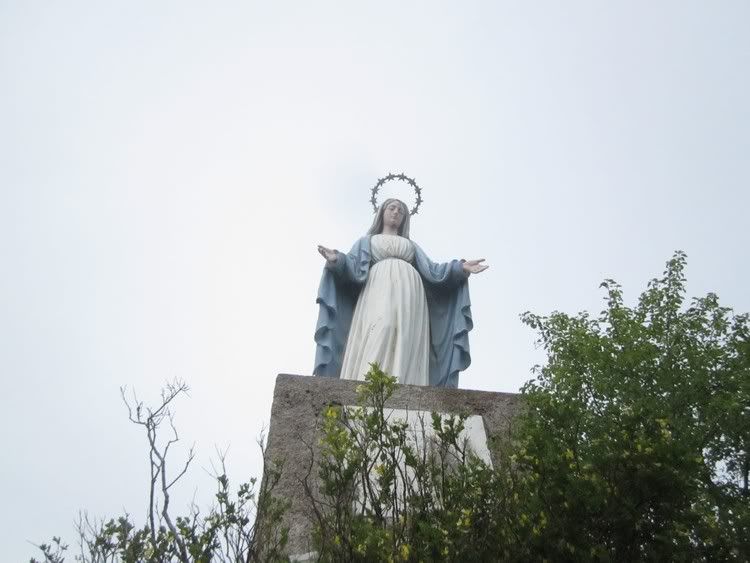 Ornans from above
Gustave Courbet is supposed to be born in this house. On the left the new museum dedicated to his art and life.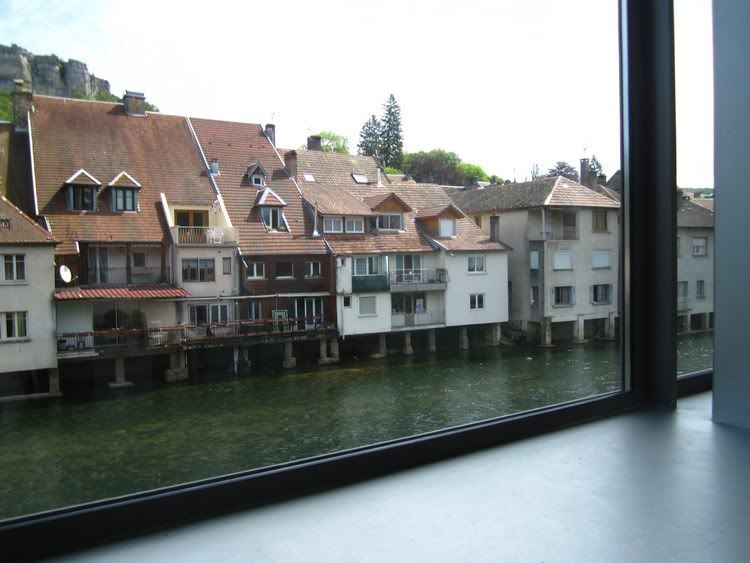 The main corridor in the museum - walk above water. weird sensation.
My room was like in a little tower next to the main house.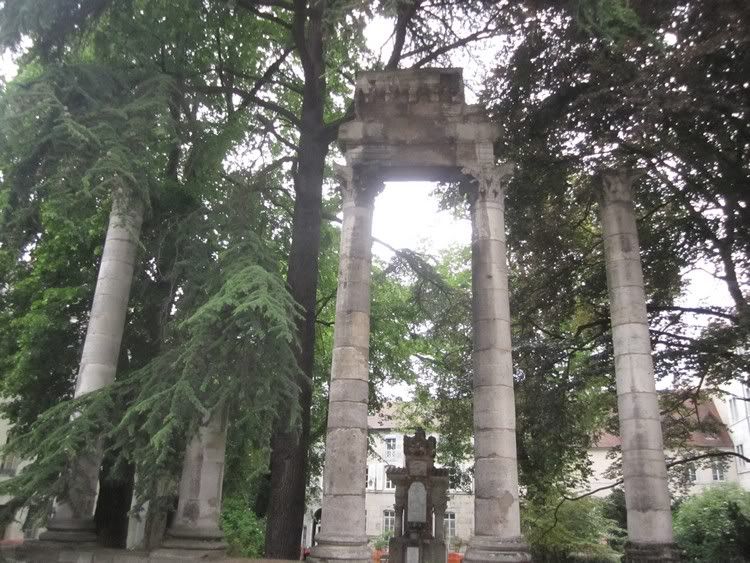 Traditionnal staircase architecture.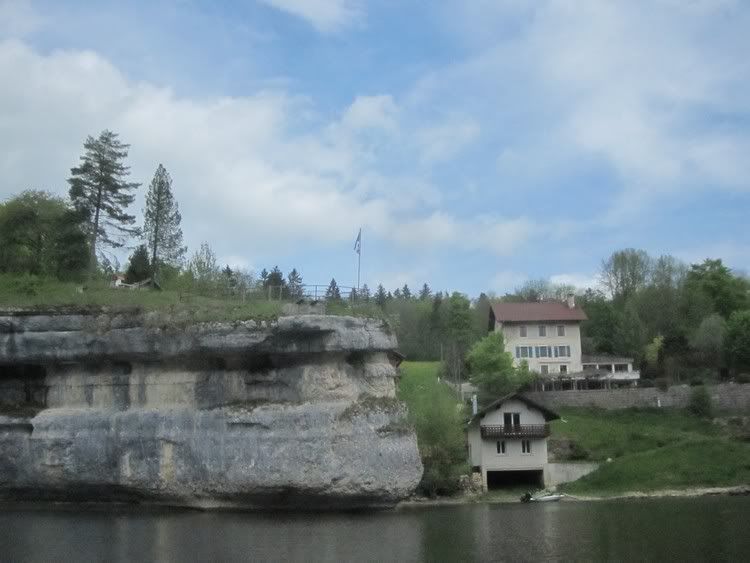 On a boat, right in between the frontier separating France and Switzerland.
waterfall! - Le saut du Doubs - for those who like details.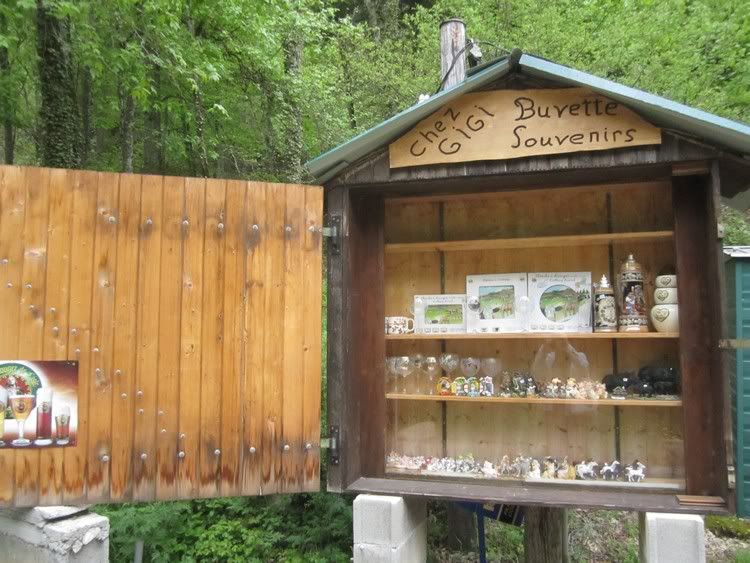 Gigi's souvenirs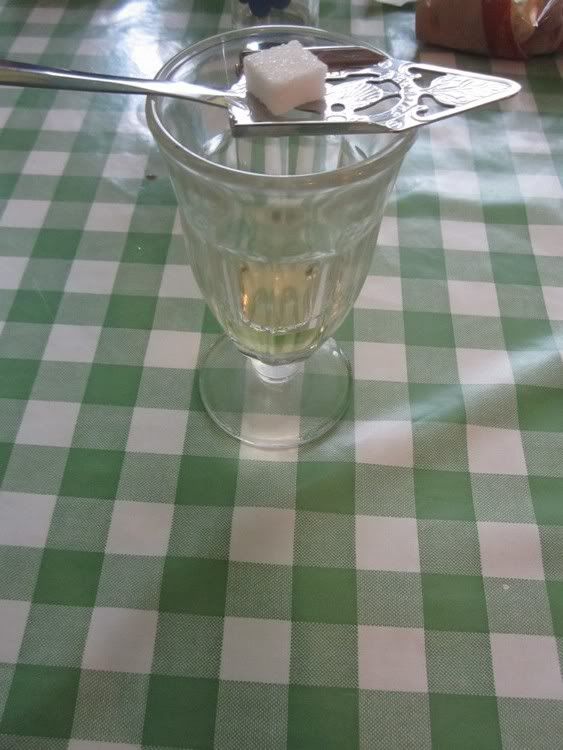 Absinthe tasting. The spoons are fine objects often carved with traditionnal items. Other delikatessen brought form the journey super fruity Comté cheese and a curry Morteau sausage ( unfortunately I couldn't even taste it as my boyfriend ate it all on a desperate moment of sausage call, when he was sick at home..)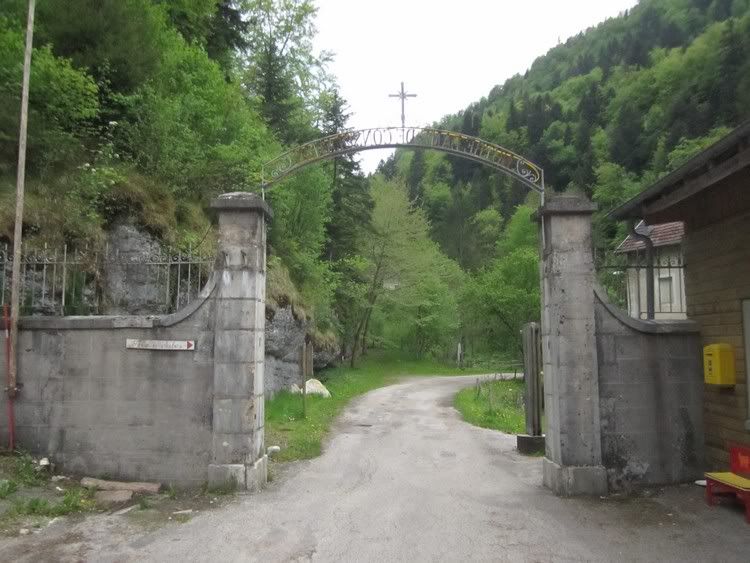 La loue - the stream crosses the village from part to part.